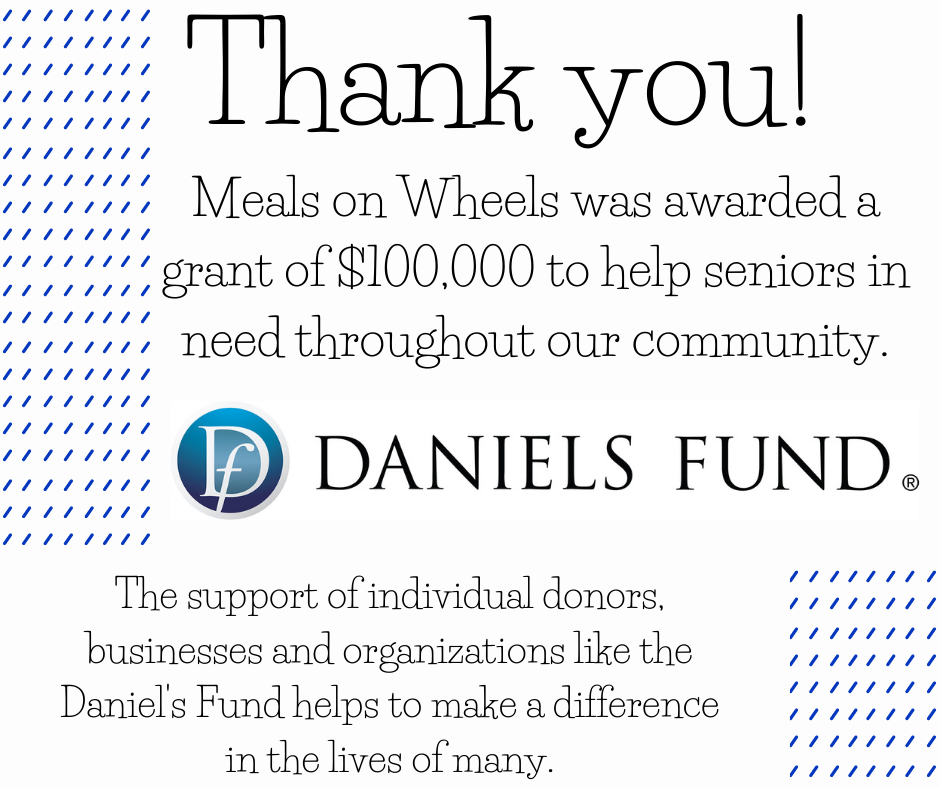 Meals on Wheels of Cheyenne, Inc. announced today that it has received a $100,000 Daniels Fund grant to support its mission to support the independence, health and well-being of individuals living in Cheyenne and Laramie County with an expressed need for nutritional support through the delivery of nutritious meals, friendly visits and safety checks. 
Clients at Meals on Wheels receive meals that are personally designed by a Registered Dietician to ensure they receive at least one-third of the current daily recommended dietary allowances as established by the Food and Nutrition Board of the Institute of Medicine of the National Academy of Sciences, and also comply with the most recent Dietary Guidelines for Americans. Meals on Wheels of Cheyenne offers More Than a Meal to clients by providing nutrition assessments and monthly nutrition education, in-home safety checks, socialization and community care coordination.



"The grant will enable our program to help those most in need in our community to receive a hot meal each day without the worry about how to pay for it. The funds will also help the organization to cover the rising cost of food and other necessities for the program to provide meals to those in need in our community," said Stephanie Freeman, Executive Director



The Daniels Fund, established by cable television pioneer Bill Daniels, is a private charitable foundation dedicated to making life better for the people of Colorado, New Mexico, Utah, and Wyoming through its grants program, scholarship program, and ethics initiative. Visit DanielsFund.org to learn more.