Irene Kennedy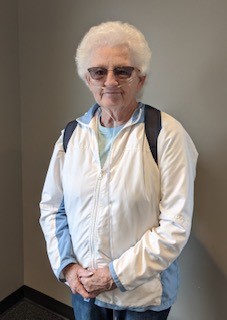 Volunteering Since 2010
Irene's husband passed away in 2010, and she began delivering for Meals on Wheels at that time. She has really enjoyed all of her clients over the years, but there have been a few favorites. Charles has been on her route for many years. Lucy was another favorite that she spent time with. Irene says, "I really like all of the clients that I serve. They are 'My People' on Monday's and Friday's. I love them all!"
Complete our Volunteer Application to get started helping those in need in our community like Irene.
Previous Volunteer Spotlight

Volunteers for 46 years
Memories throughout the years:
Lloyd--My Meals on Wheels experience started as "Meals on Feet," as I would pick up meals at St. Paul's Lutheran Church and deliver meals on foot throughout downtown. Later, routes required driving, and I was often accompanied by grandchildren. The kids would visit and sing "Happy Birthday," and it seemed to brighten the day of clients. My great-grandchildren now ride along on deliveries. Once, I sang "Happy Birthday" to a client and she asked if I was going to sing to her again next year. I said, "I sure can." She replied, "Oh gosh, I hope I don't make it that long!" 
I also enjoy the free coffee at Meals on Wheels!
Janet--I started volunteering at the annual garage sale; starting at one that brought in less than $1,000. It grew over the years, and eventually became the Mart. Sewing machines are my specialty; reconditioning many over the years to help those that couldn't afford a machine to sew and repair their own clothes. Over the years, I have sewn many potholders and aprons for the kitchen staff and volunteers. It has been fun to deliver meals with my grandchildren and great-grandchildren over the years.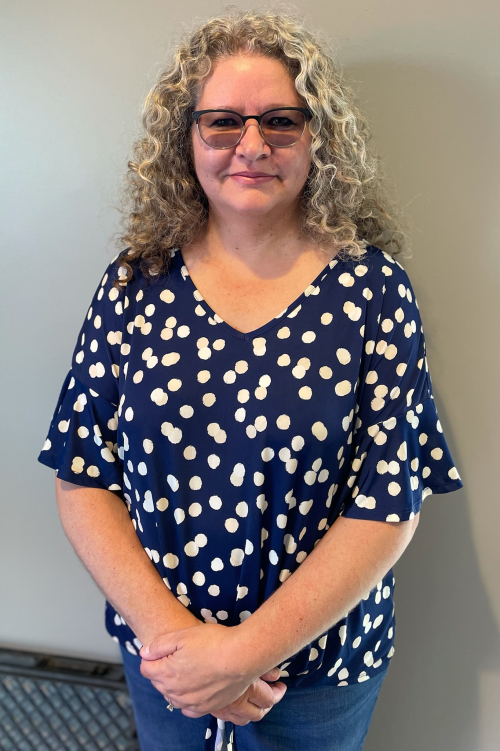 Volunteering since July 2019
Favorite Memories:
I have so many favorites! In particular, those clients with cats and dogs that always greet me each week. I started bringing treats to them to make their day as well!
I've met some wonderful, lovely people in my time at Meals on Wheels; including staff and other volunteers. 
Volunteering at Meals on Wheels is the highlight of my week; it always feels good to do something for my community.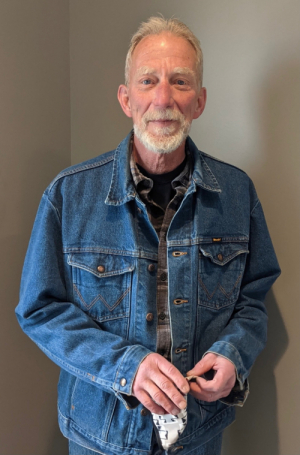 Volunteering since July 2017
Patrick heard about Meals on Wheels from a friend who is also a volunteer. He says that suggestion turned out to be the best medicine for him to be able to focus on others instead of his own troubles.  He delivers the same two routes three days a week and has enjoyed getting to know each of his clients over the years.  He is grateful to be able to volunteer, give a smile, get one back and to see the light in others eyes when lunch is served.  Being of service to others makes his day.  
Liz Martin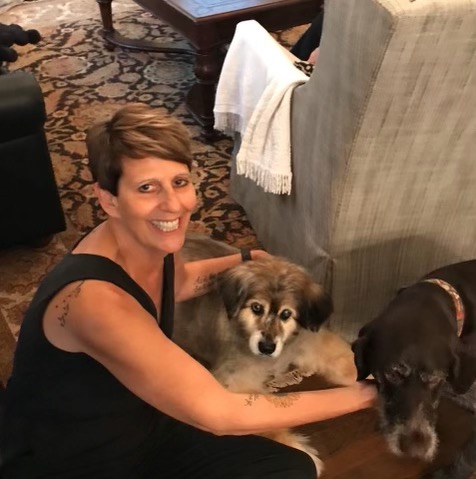 Volunteering Since 2019
When her Dad was first diagnosed with Alzheimer's a few years ago, she tried to get him on Meals on Wheels in California. Because his teenage son was still living with him, he didn't qualify for home delivered meals. When Liz retired and moved to Wyoming, she decided she had time to volunteer--and it has turned out to be a win-win for both her and the clients! She says that all of the clients she delivers to have unique qualities and personalities that make each of them special to her. She likes to bake and bring them treats on occasion just to make them feel special. She says, "In some ways I feel like I am honoring my own dad by helping others."