Give now. Give Monthly. Give in Honor of Someone.
No amount is too small.
Each donation that Meals on Wheels of Cheyenne receives helps to deliver a nutritious meal, safety check and socialization to those most in need in our community. 
Give Online

Mail a Check
Please send your donation to the following address: 
Meals on Wheels of Cheyenne, Inc
2015 S Greeley Hwy
Cheyenne, WY 82007
Credit Card
If you wish to make a gift by credit card over the phone, please call our office at (307) 635-5542.
Donate in Person
Feel free to stop by our office at 2015 S Greeley Hwy, Cheyenne, WY 82007
We are open Monday-Friday 6:30am-2:30pm
Items we Need for our clients: 
Personal Hygiene Items (toothbrush, toothpaste, nail clippers, adult diapers, denture adhesive, no rinse bathing wipes)
Home Care Equipment (Ramps, Chairs, Rails)
Dog and Cat Food/Treats, Cat Litter, Toys.
Social Media Fundraising
Create your own fundraiser to benefit Meals on Wheels of Cheyenne and distribute to your friends, co-workers, and family. Meals on Wheels will receive the funds raised at the end of the campaign. 
Donate Livestock or Wild Game
Meals on Wheels of Cheyenne can accept donated Livestock or Wild Game that is processed in an approved facility. 
Documentation must include:
Name of the donor
Date of donation, and;
Date and name of the plant where the animal was slaughtered and/or processed.

Free Ways to Give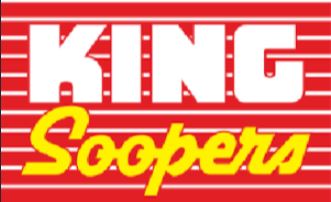 You can use your King Soopers Card to support Meals on Wheels of Cheyenne. Every time you make a purchase, a small percentage comes directly to us and no extra money comes out of our pocket. 
How it works: 
Visit www.kingsoopers.com
If you have already set up a digital account, log in. If not, simply sign up; 
At the bottom of the page under the Community Heading, click on Kroger Community Rewards
At the bottom of the page click "Get Started" to link your card to the Community Rewards Program
Follow the directions to link your and link your savings card to the community rewards program. 
Designate us by Name or number GQ330.