Our Funding Sources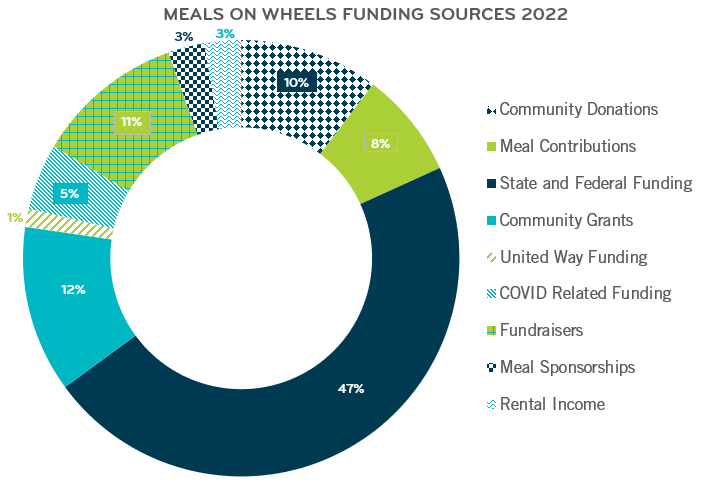 Together, we can make a huge difference for seniors. 
Meals on Wheels of Cheyenne, Inc. relies on funds from a variety of sources, including support from federal and state programs, and community donations. 
It doesn't take much from each of us to improve the lives of so many in our community.