Fundraising Events
Come out and participate in our fundraising events to help benefit the Meals on Wheels program. All funds raised help to provide meals for those in need in our community. 
WyoGives - an initiative of the Wyoming Nonprofit Network – is a powerful, statewide 24-hour online fundraising event that is designed to bring the state together as one community to raise money and awareness for Wyoming's nonprofits.  You can donate online from midnight to 11:59 PM on Wednesday, July 12th, 2023 at Give to Meals on Wheels of Cheyenne, Inc. | WyoGives.  Huges Charitable Foundation will be matching up to $1 MILLION dollars of the first million donated and there will be prizes given throughout the day.  
Join us live in person at Black Tooth Brewery in Cheyenne, WY from noon until 10 PM for live entertainment and chances to witness the following take place as incentives in trying to reach our goal of raising 20K in one day: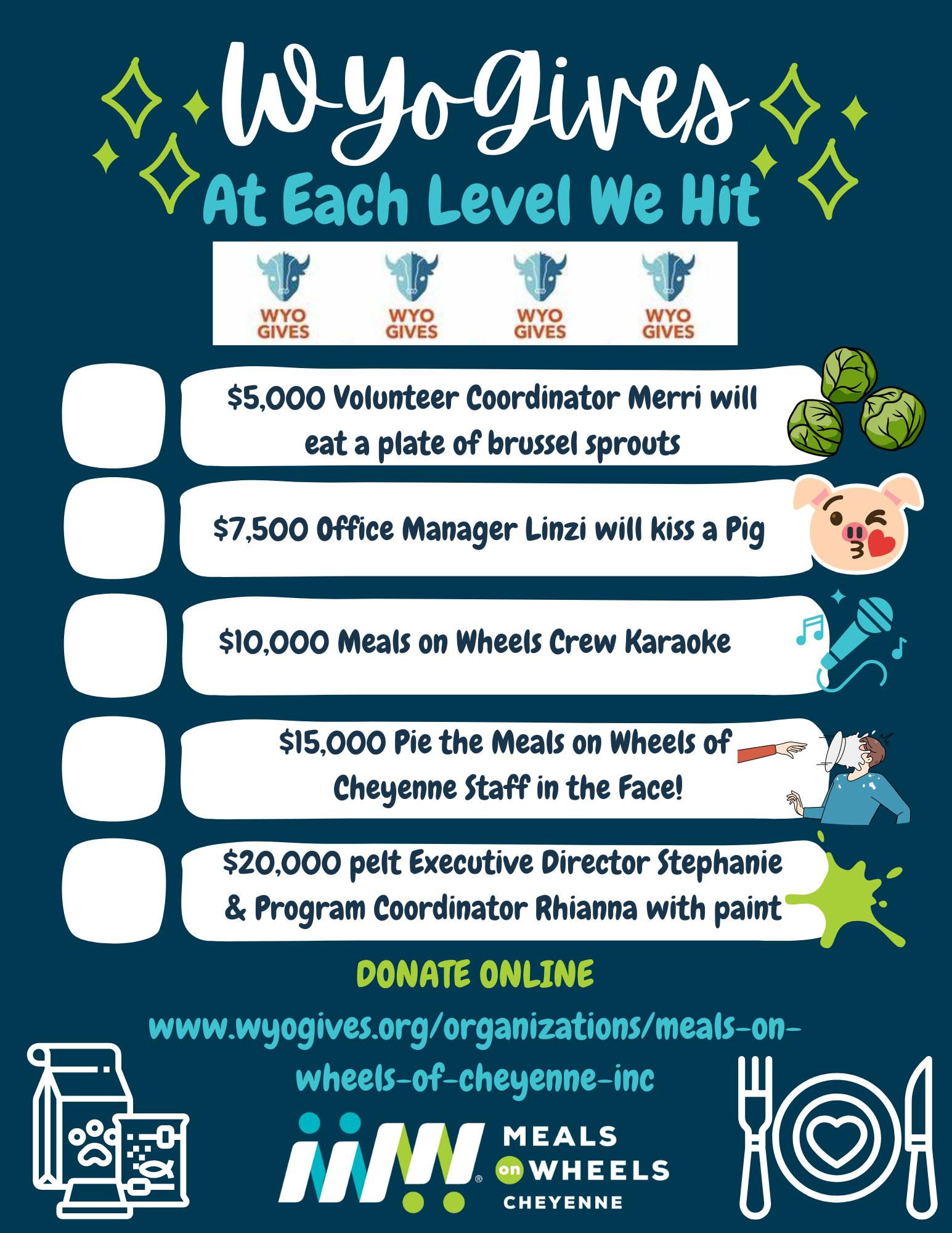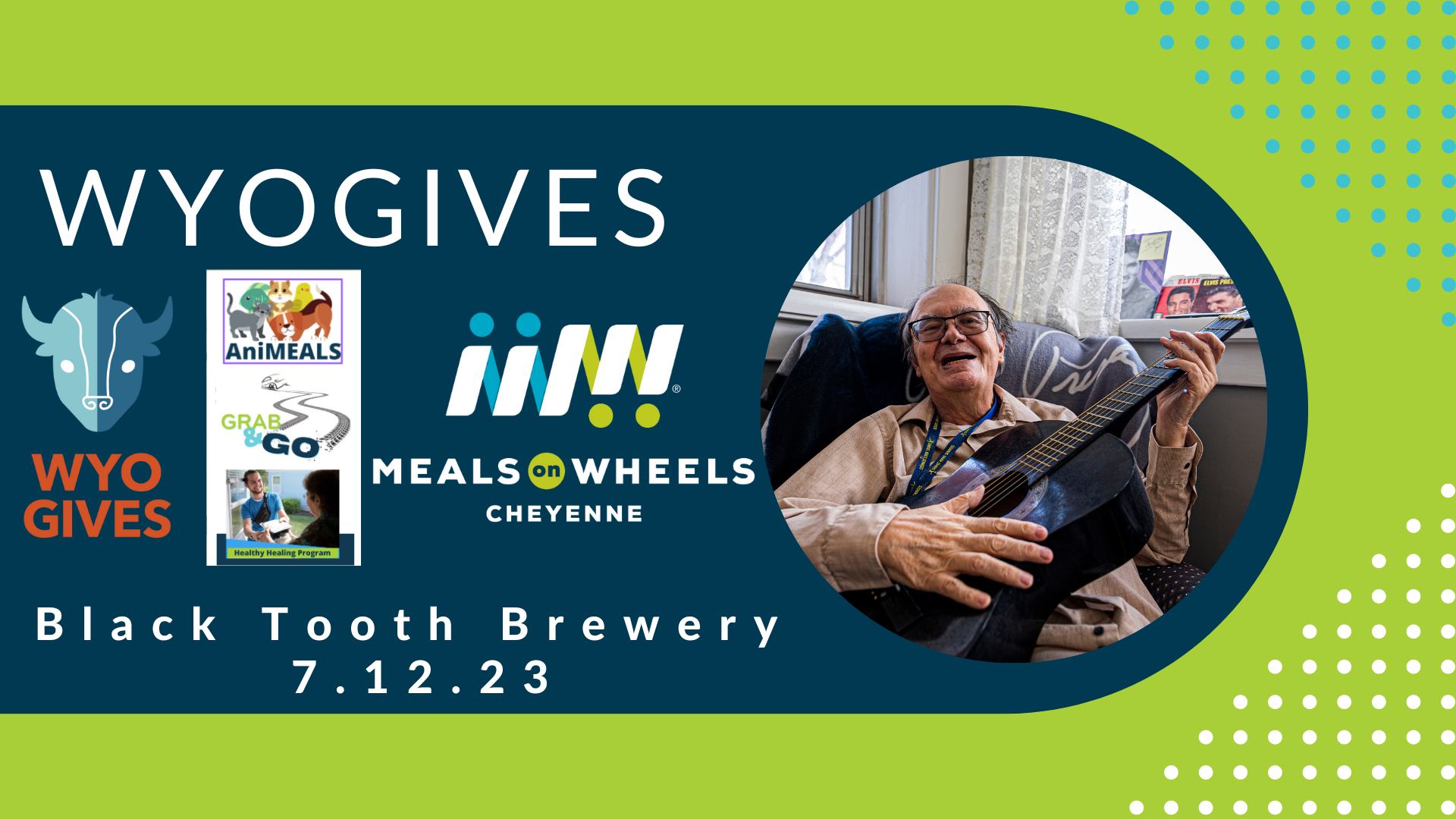 Hike for Hunger WY -- October 7th (Hynds Lodge)
Join us October 7th for our 2nd Annual Hike for Hunger WY to raise awareness for food insecurities around the state of Wyoming with multiple hunger heroes joining in the fun. Located at the Hynds Lodge Amphitheater, we will have live music, food, games and guided hikes to see the changing fall colors along with family photos to commemorate the day.  More details on how to register coming soon! For Sponsorship opportunities, please email rbrand@mealsonwheelsofcheyenne.com.